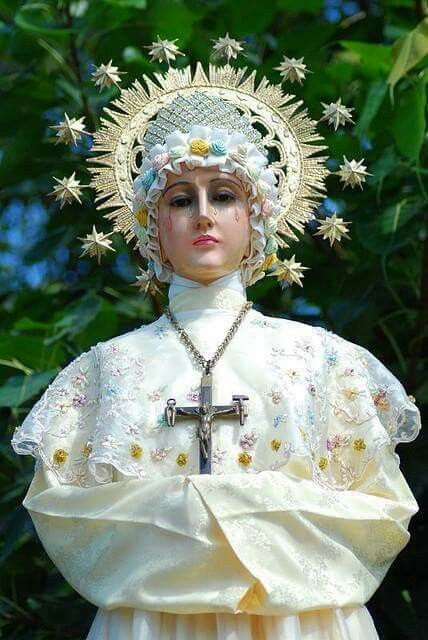 TEARS OF LA SALETTE
A dedication to the Apostolic Succession of Pope Gregory XVII (a.k.a. "Cardinal" Siri)
"Come, my children, fear not, I am here to proclaim Great News to you."
"My children, you will pass this on to all of my people."
Apparition Date: 19th of September, 1846.
Prayer.
O God, who dost not cease to show us how much our devotion to the most holy Virgin Mary is pleasing to Thee, by the multiplied miracles which Thou dost work at her intercession: grant unto us the grace to be ever faithful to the lessons which she gives us, so that, having kept Thy commandments in this life, we may have the happiness of possessing Thee to all eternity in the life to come. Through Jesus Christ our Lord. Amen.
I. The Apparition and the Secret of Our Lady of La Salette
(A Simple reproduction without commentary or controversy of the original edition of Lecce in 1879, of the Apparition of Our Lady of La Salette to two children Maximin Giraud and Mélanie Calvat, on the 19th of September, 1846)
II. La Salette's Maximin's Secret to Pius IX
(Maximin's Secret, on Hidden Papacy, confided to him by Our Lady of La Salette, which he put into writing in obedience to and in front of, his bishop, at his bishop's palace)
III. Mélanie's Letters on Chastisements
(A few Extracts from her letters, on Chastisements, the three days of darkness)
IV. The 'Systematic Stifling' of the Message of La Salette
(Jesus and Mary complain to Marie-Julie Jahenny about the message of La Salette being stifled)
V. Causes of Mary's Tears
(Plaints of Our Lady of La Salette; Reflections on the Recital of the Two Children; and Resolutions to be taken to console Our Lady)
VI. Peculiarities
(Peculiar Circumstances connected with the Apparition)
VII. The Doctrinal Decision
(The Doctrinal Decision given by Philibert de Bruillard, Bishop of Grénoble, with the Sanction and Encouragement of the Holy See)
VIII. Consecration to Our Lady of La Salette
(Consecration Prayer approved by the Holy Father for promotion)
1. Important 1852 Book on Apparition of B.V.M at La Salette
2. Video of Pilgrimage to Shrine of Our Lady of La Salette
Our Lady of La Salette, Reconciler of sinners,
pray without ceasing for us who have recourse to thee.